Students Forms
This page contains a list of PDF and Word Documents that are required to be printed, signed and turned in to the Higher Education Department by current and perspective students.
Download Forms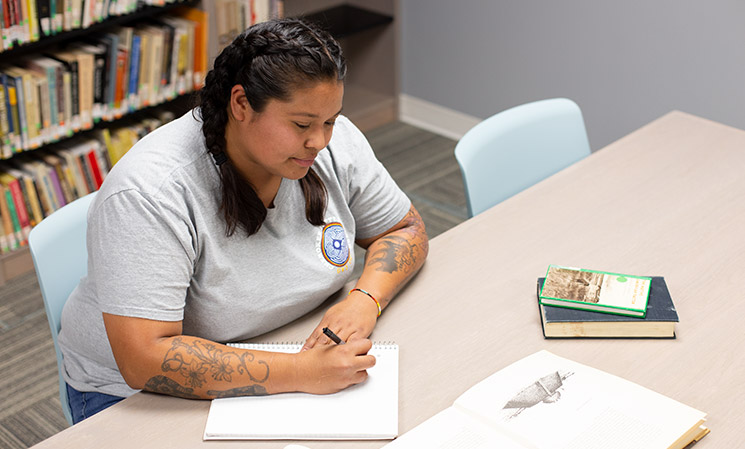 The EBCI Higher Education Application is available for online completion by clicking
here.
  An application packet is not considered complete until all documents are READ, FILLED OUT, SIGNED, and RETURNED to the Higher Education Department.
Education Application Packet Checklist
This PDF should be printed off and used by the student to aid in compiling all necessary information for their application packet completion. This PDF is the first page of the Application Packet.
Higher Education Funding Policy
EBCI Higher Education Funding Policy. Academic Year 2023-2024. Effective August 1st, 2023.
W-9 Form
This W-9 Taxpayer Identification Form is used by the EBCI Higher Education and Training, as well as, the EBCI Finance departments to accurately supply students with finances and allow the student to receive tax information at the end of each fiscal year.
Screenshot Tutorial
Follow this tutorial for instructions on how to screenshot documents from your computer or cell phone.
Finance Taxability Memo
The Finance Taxability Memorandum provides information regarding what funding provided by the Higher Education Department will, and will not be, taxable.
Reimbursement and Refund Policy
This document outlines the refund policy and a students signature is required to acknowledge that they understand and will abide by its requirements.
Education Guidelines Acknowledgement Form
The Student Acknowledgement form is a helpful resource that highlights particular Education policies that needs to be continuously reviewed to keep students in good standing with the department.
Statement of Privacy
The signing of this form acknowledges the privacy rights of the student to their release of school information.
Study Abroad Template
For students requesting to participate in a study abroad program. Request must be submitted 90 days before the beginning of the semester to be taken as Study Abroad.
Voluntary Assignment of Per Capita Form
Graduation Bonus Application
College & Professional Testing Application
Higher Education Program Application
NOTICE:  IF YOU ARE EXPERIENCING ANY TECHNICAL DIFFICULTIES PLEASE FILL OUT THE PDF FORM VERSION OF THIS APPLICATION!  When you submit this application, you should receive automated message confirming receipt.  If you do not receive this – please use the PDF version.  Also, you must have all items turned in that are included in the following PDF Link. (CHECKLIST FOR NEW STUDENTS)