Scholarship Information
Students!  You are required to apply for two scholarships per the revised Education & Training Guidelines (August 1st, 2018).
IF the scholarship is paid directly to the student AND NOT to the school, these will not be counted towards your scholarship requirement.
Scholarships that are paid to the institution only, are considered for meeting the application requirement.
It is the responsibility of the applying student to research the scholarships to determine if they will meet your application requirement.
We have provided some resources for your convenience.  Please watch this page for updates on new funding opportunities.
ATTENTION STUDENTS:
If you submit your Student Aid Report (FAFSA) to our office by March 1st, this will count as one of your scholarships, or if you submit your award letter by June 1st, this will satisfy the scholarships requirement.
Scholarships For High School Seniors
Qualla Boundary Scholarships
These Scholarships are not administered by the EBCI Education and Training Program, and will not be accepted by their department.
The following are sources of education funding not affiliated with the EBCI Education and Training Program, but maybe helpful to Tribal students.
These scholarships are paid directly to the student and WILL NOT count towards the scholarship requirement for funding.
Qualla Boundary Scholarship Information
Qualla Boundary Scholarships are a host of college funding opportunities on or near the Cherokee Reservation. Scholarships currently included are:
The details of each scholarship, as well as the basic application, are presented in the Qualla boundary Scholarships PDF. There you can find the scholarships that are useful to you and the process of submitting the applications. If any help is needed, the PDF contains the contact information for each scholarship. The Department of Higher Educations will not be able to accept Qualla boundary scholarship applications.
Chief John Alfred Tahquette Scholarship
The Chief John Alfred Tahquette Education Trust Scholarship are available to undergraduate students, graduate students and to students enrolled in technical schools if the student is enrolled in a college, university or technical school that is located more than 250 miles from Cherokee, North Carolina.
Successful candidates will be notified of their selection by July.  The completed application and letters of recommendation should be sent to: Cherrie C. Nelson, First Citizens Bank, P. O. Box 749, Hendersonville, NC, 28793-0749 or Fax No. 828-696-7476 or Email cherrie.nelson@firstcitizens.com.
The following links provide the scholarship information and application in a word document form.
Internship & Fellowship Programs
CILA Pathway to Law
Are you a current college student, recent college graduate, student in a master's degree program, or tribal leader? Do you identify as American Indian, Alaska Native, Native Hawaiian, or First Nations of Canada? Are interested in applying to law school?
If so, you are invited to apply to CILA's 2021 Pathway to Law Program, a two-day workshop that will guide you through the law school application process and pair you with an attorney mentor.
This year's program will be virtual and take place March 5-6, 2021.
PLSI Judicial Clerkship
The PLSI Judicial Clerkship Committee created this Judicial Clerkship Handbook to encourage and assist Native American law students in applying for and obtaining judicial clerkships across all levels of courts and tribunals.  Because judicial clerks play a central role in researching and drafting court decisions, Native American judicial clerks can help foster judicial understanding about tribes as sovereign governments and develop case law that respects tribal sovereignty and rights.  Many judicial clerks go on to become members of the judiciary.  We hope to encourage more Natives to pursue judicial clerkships and judicial positions on the state, tribal, and federal benches. 
Field Biology Internship For High School Students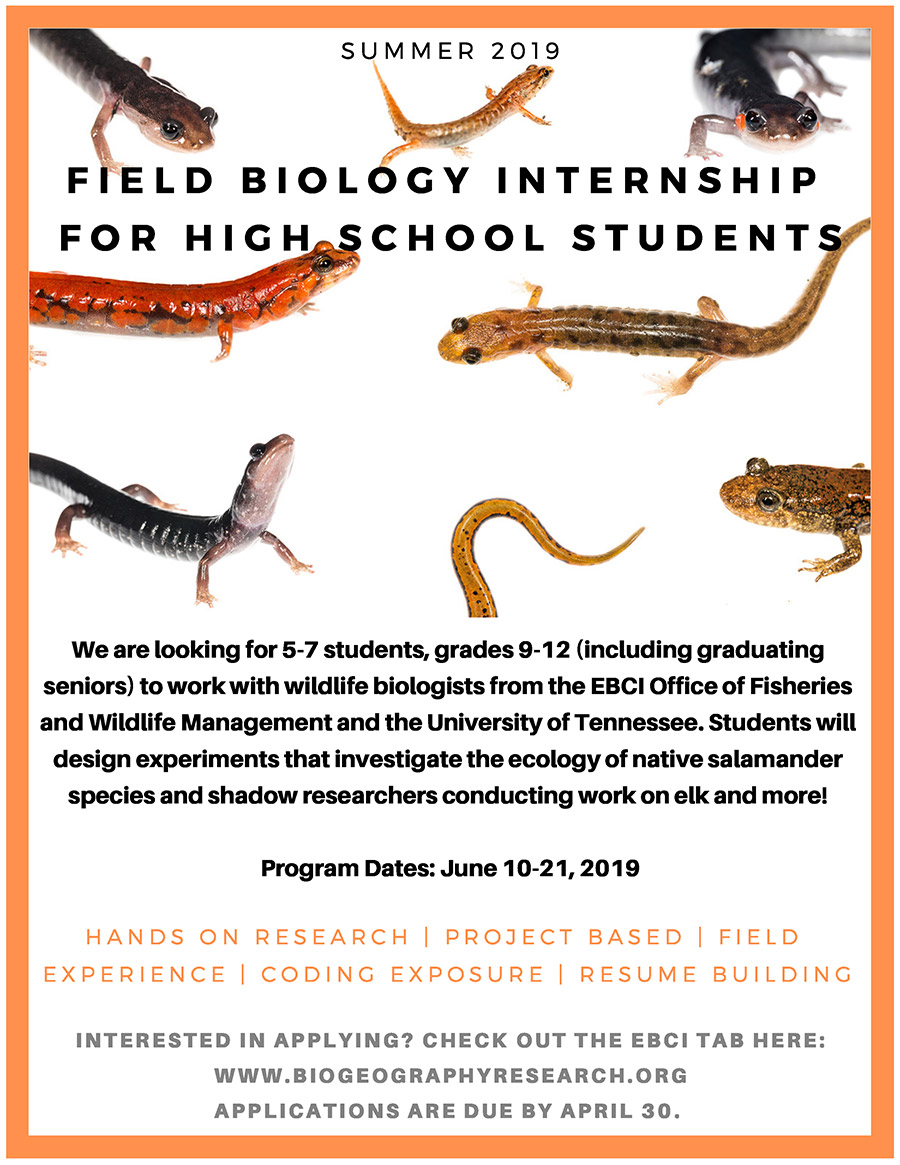 Native American Research Assistantship
The deadline to submit applications for 2019 Native American Research Assistantships has been extended to Dec. 1. To apply, please download an application form.
Research projects currently slated to be available for 2019 assistantships include:
Assessment of camera trap surveys to estimate wild pig and white-tailed deer density
Bat surveys and greater sage-grouse vegetation studies in the Buffalo Gap National Grassland of South Dakota
Bioacoustic surveys for owls in Oregon's Coast Range
Evaluating restoration treatments to promote flora and fauna important to the Washoe Tribe
This program is facilitated by The Wildlife Society and the U.S. Forest Service, a Premier Partner of TWS.
Read more about this year's program and application process here.
ZSR Fellowship
The ZSR Fellowship is a two-year, full-time, paid fellowship at the Z. Smith Reynolds Foundation (in Winston-Salem) for a recent college graduate or a graduating senior who is in interested in philanthropy, public policy, community service, and/or in the nonprofit sector. Eligible candidates must be a native or resident of North Carolina and/or graduate of an accredited North Carolina college or university. Women, persons of color, and members of the LGBT+ community are encouraged to apply. For more information or to apply, CLICK HERE.
Deadline for the ZSR Fellowship is Monday, January 7, 2019 at noon (12:00 p.m.)